简易效率工具
如何安装
第一种方法,打开微信扫一扫二维码进行安装。
第二种方法,直接点击图片直接安装。
白板 必备品 免费安装
现在,安卓苹果设备均支持!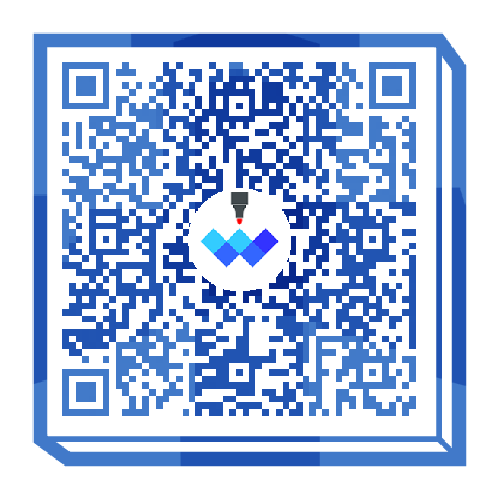 白板(适合苹果 IOS 设备)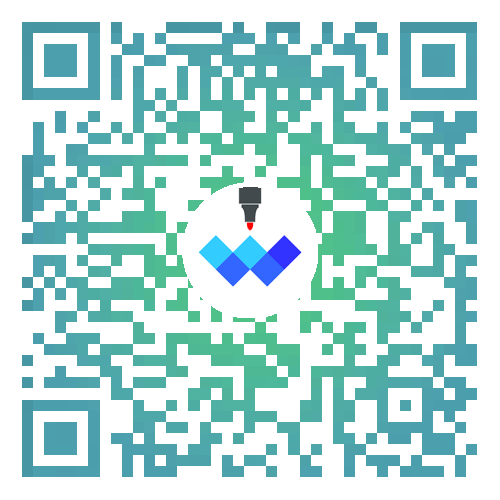 白板(适合安卓 Android 设备)
服务邮箱(Contact us):iamchenze*gmail.com  (* is @)
微信:xsmfapp(请备注白板)
***************************
Introduction:
Nothing more, Nothing less,
Super Simple, Super Excellent.
Installed Must;
Small Space Usage with Only 5M.
Simple Operation; Concise Interface.
Wide Application; Quick Start Download it now!
1. This is an extremely simple Whiteboard that is convenient for your work, life and study. It can not only be used to scratch, demonstrate, write and doodle, but also can be taken as your notepaper, provisional notebook, scratch paper for writing down words from memory or doing calculation, small blackboard, small whiteboard for family education, whiteboard of conference room, demonstration board for football and basketball coaches, painting of little children, etc.
2. The new function is mosaic for pictures. The background image can be a picture and you could doodle on it. Or you can choose the templates we provided such as football field or basketball court. All is as you wish.
3. Simple Operation:
You can write with just one finger.
Touch two fingers gently and you can erase what you have written.
If you choose the concise page, touch three fingers gently and the screen will be cleaned.
Shake your cell phone to save the pictures, or just press the button of "save picture".
4. Concise Interface
You can choose from the four colors and three pen strokes as you like.
You can customize more colors for whiteboard pen.
5. The paintings you finished can be saved to high-resolution images into your photo album or print them directly. You can also share them through short messages, e-mails and social networks (only suitable for more than IOS6.0 version)
6. Frequently Asked Questions
Question 1: Where are the saved pictures?
Answer: In the photo album of your iPhone or iPad.
Question 2: I could not save the pictures. The Whiteboard storage function was quite normal before. But after I upgraded the version to 6.0 or 7.0, the pictures cannot be saved.
What happened? Please tell me. Thank you.
Answer: This is owing to the new function of privacy protection in IOS6 and IOS7 .
Please open:
Settings >> Privacy >> Photo
Then choose "allow whiteboard to access your photo album ".
7. Contact us:
Email:readpad@126.com
Wechat: readpad
6. Below is a selection of some users' comments:
1)
The best and simplest FIVE STARS *****
This is the best whiteboard app out there. Nevever had an issue with it and the latest update made it even better. Simple yet fully functional!
2)
A must for IT sales FIVE STARS *****
This is the simplest (and best) white boarding tool I have found. I am in technology sales and often have to draw out a customers environment or draw the solution we are proposing. This tool is perfect for "over lunch" discussions as well as in the boardroom!
3)
FIVE STARS *****
Does everything it says…., it is an awesome app and great for little kids!
4)
Super Simple. Super Excellent. FIVE STARS *****
Does what it says — Nothing more, nothing less. EXACTLY what I needed.
5)
Love it FIVE STARS *****
This app is perfect. Simple and effective. Just what I need. Three colors and three thicknesses. A blank white space. One finger writes, two erases, three clears the board. Perfecto!
6)
Smart white board THREE STARS *****
Well I love this app because I can save all my work. To open my files I just go to my pictures and there they are:) finally it is good for students because they can do the work,save,and come back to it at any time
7)
Wonderful FIVE STARS *****
This app is great.I teach and it is very useful to teach on. It's just like a whiteboard
***************************
简体中文介绍:
装机必备、占用空间小,只有5M;
操作简单、界面简洁;
用途广泛、开启快速;
赶紧下载吧!
1. 这是一款简单到极致的白板,方便你的工作、生活和学习,可以用来打草稿、示范、书写、涂鸦,也可以当做你的便签纸、临时记事本,也可默写单词,计算题目的草稿纸… 小黑板、家庭教育小白板、会议室白板、足球教练示范、篮球教练示范,小朋友涂涂画画…..等等。
2. 新增图片打马赛克功能。 背景图可以是图片,可以给你的图片圈圈画画,也可以选择我们提供的示范模板如足球场篮球场等等场景,自由切换。
3. 操作简单:
一个手指可以手写,
两个手指轻轻一碰就会起到橡皮擦作用。
如果你选择简洁版,三个手指轻轻一扫,起到清屏作用,
摇一摇即可保存图片或直接按保存图片按钮。
4. 界面简洁
四种颜色三种笔触大小供你选择,简单到极致。
可自定义更多白板笔颜色。
5.画完结果可以直接保存成高清图片到你的相册里,或直接打印,或分享到短信、邮件以及社交网络(仅适合IOS6.0以上)。
6.常见问题
问题1:保存图片到哪裡了?
回复:保存到你的iPhone或iPad相册裡面。
问题2:你好,图片不能保存?我以前装的白板存储正常,升6.0 或7.0 后就不能存了。求助,谢谢。
回复:这是由於现在苹果IOS6或IOS7新增隐私机制引起。
请打开:设置 >> 隐私 >> 照片,
然后选择允许让白板访问你的照片。