WhiteBoard
Nothing more, Nothing less
Download for  iPad     iPhone

A、Manual
1、One finger writes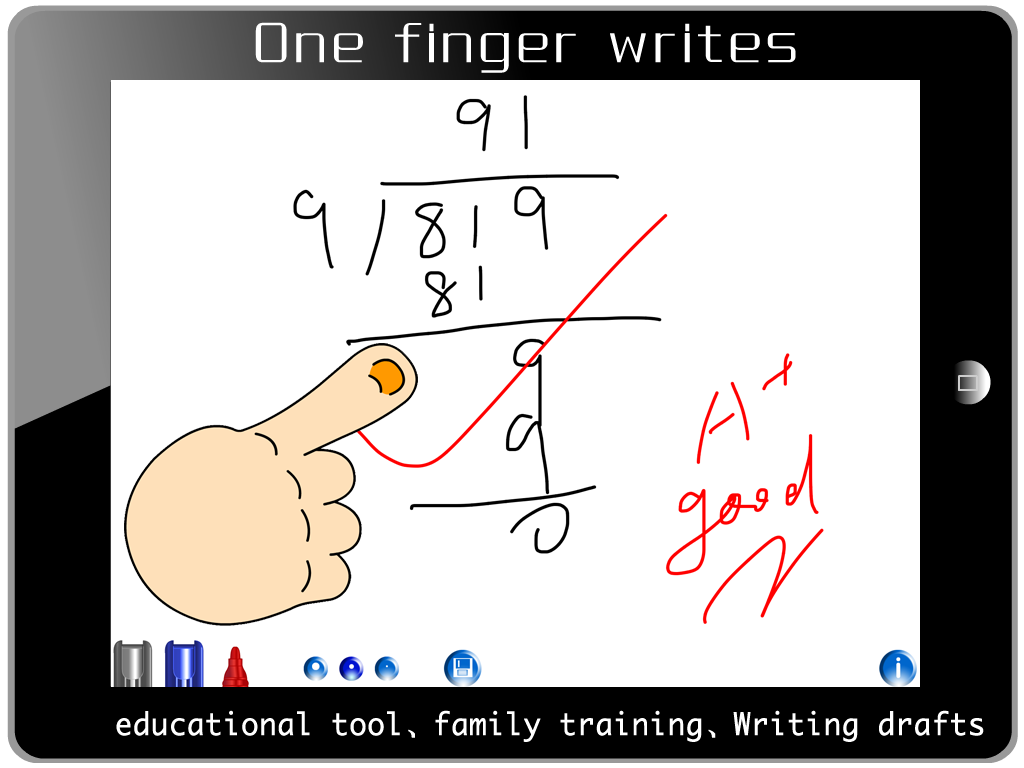 2、Two erases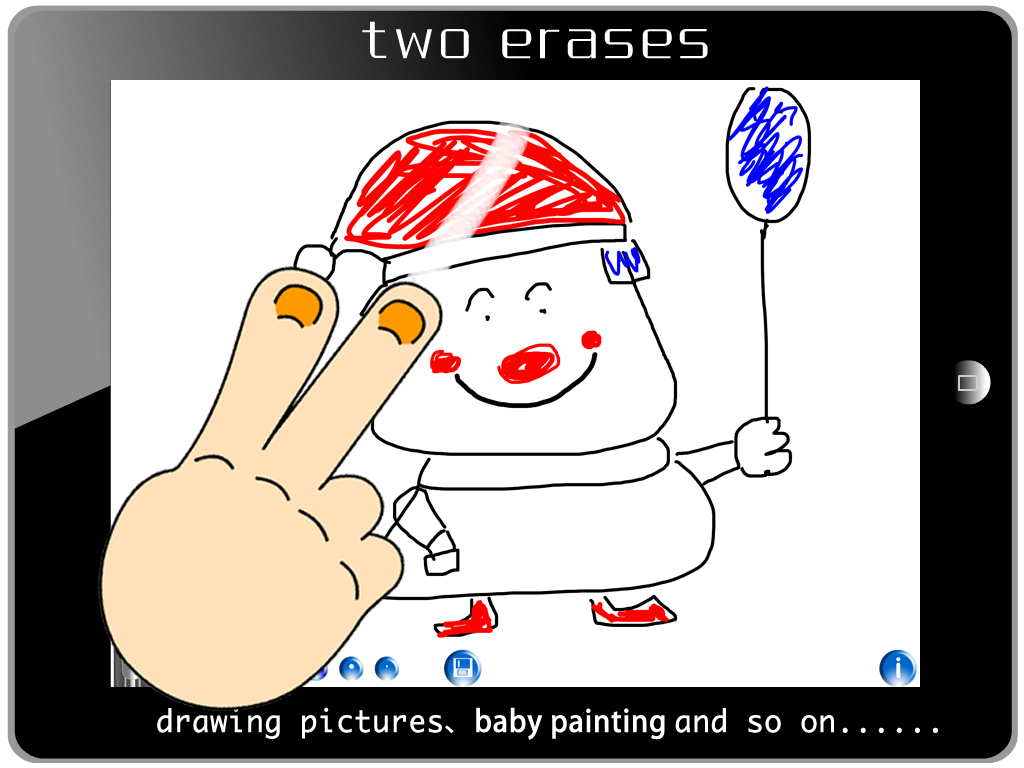 Tips:How can i use one finger to erase?
In fact, you can also use one finger to erase, The operation is as follows tips:
1. When you want to erase something ,Press two fingers on the screen at the same time,
2. And then one finger off the screen ( note: the other one finger don't leave the screen ),
3. Now the other one finger continued move , this finger works as erase now.
3、Three clears the board. ( In order to avoid mistake operation, This feature take effect only switching to the simple version)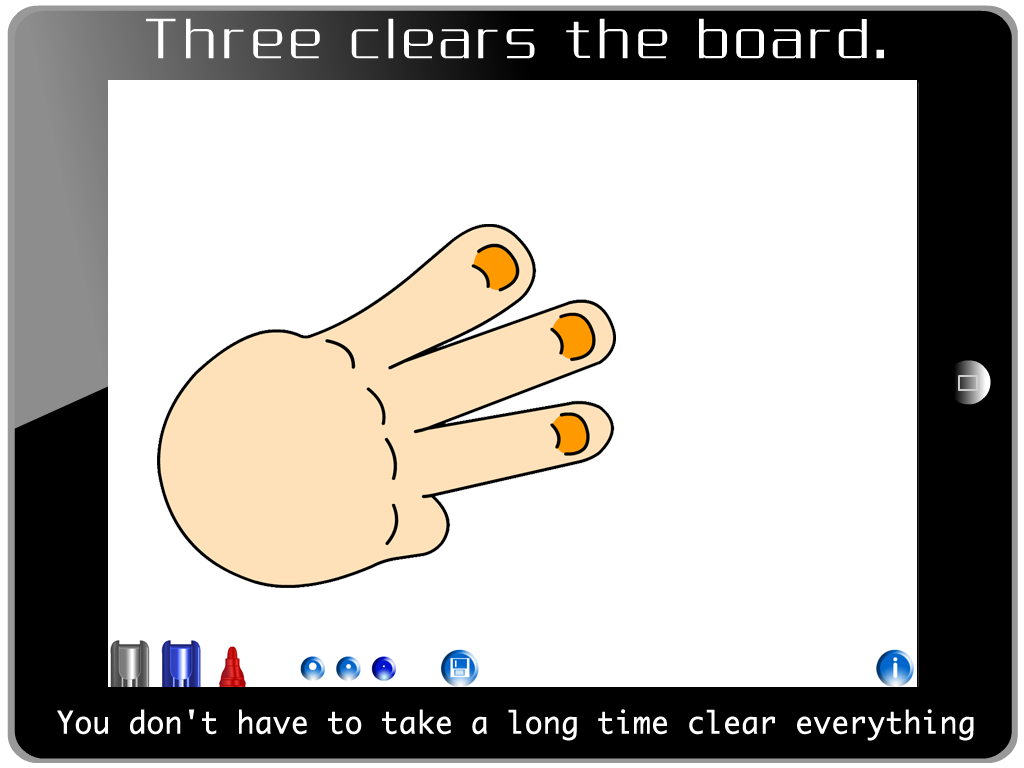 B、FAQ
Q1、:  Where it saves the drawings?
readPad reply: The drawings will be saved as a picture in your iPad's Photos.
Q2:Hello, when i update IOS6, My drawing image can't be saved. why ? help and Thank you.
readPad reply: It is caused by the IOS6's privacy mechanism. Please open the
Settings –> " Privacy " –>"photos", then select the allow whiteboard to access your photos.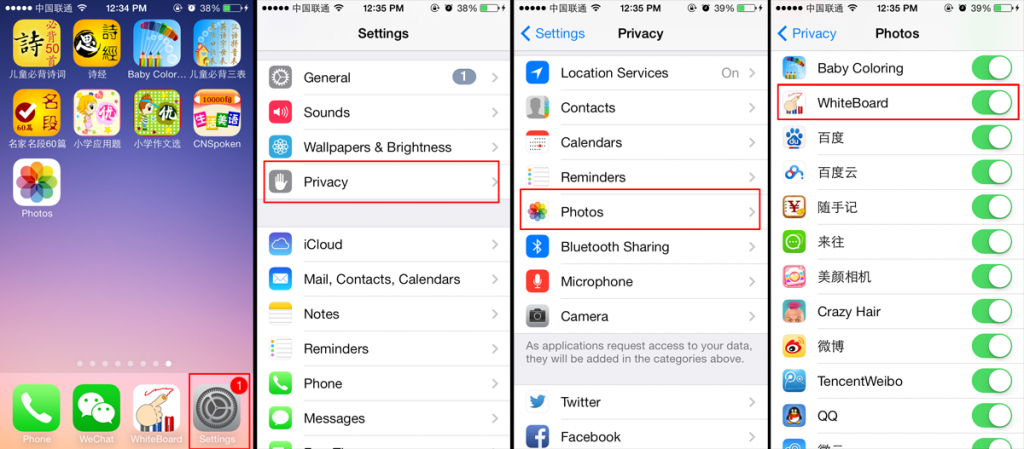 Q3:How to share the drawings on Factbook, Twitter …?
A.  Add Account on system 【settings】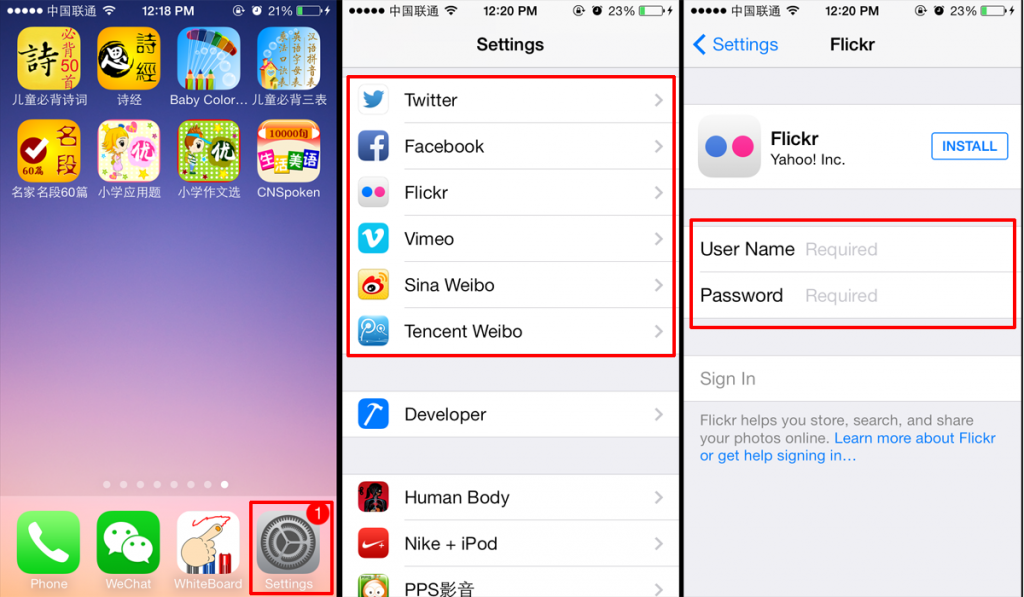 B. Then you can share the drawings on Facebook, Twitter, Sinaweibbo and so on…